a clearer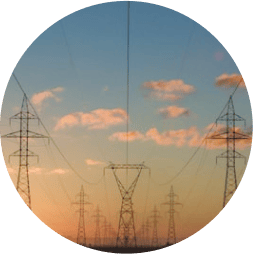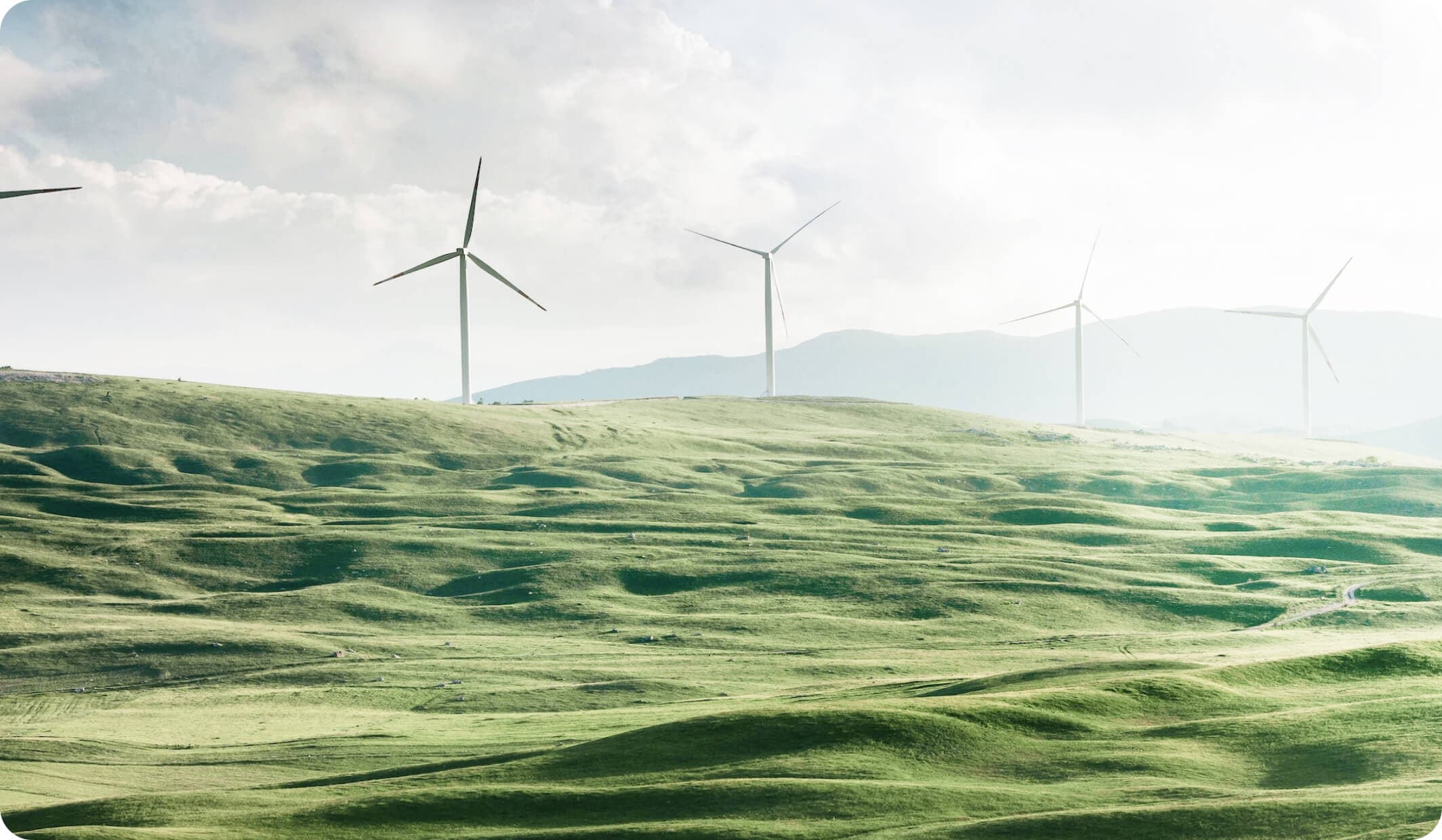 future
We enhance the work of our clients with state-of-the-art technology.
By combining robotics, IoT, and artificial intelligence, we offer a simplified monitoring service that saves time and costs for our clients and reduces environmental damage.
Our Processes
1
Through top technology devices, we fly over the areas to be monitored, collecting images, videos and other types of data in record time.
2
The collected information is sent to secure servers and databases, and is analyzed using artificial intelligence and machine learning.
3
Through our platform, our clients have access to detailed and actionable reports on the situation of each of their assets.
Our platform
Your assets' data in a simple and complete management tool.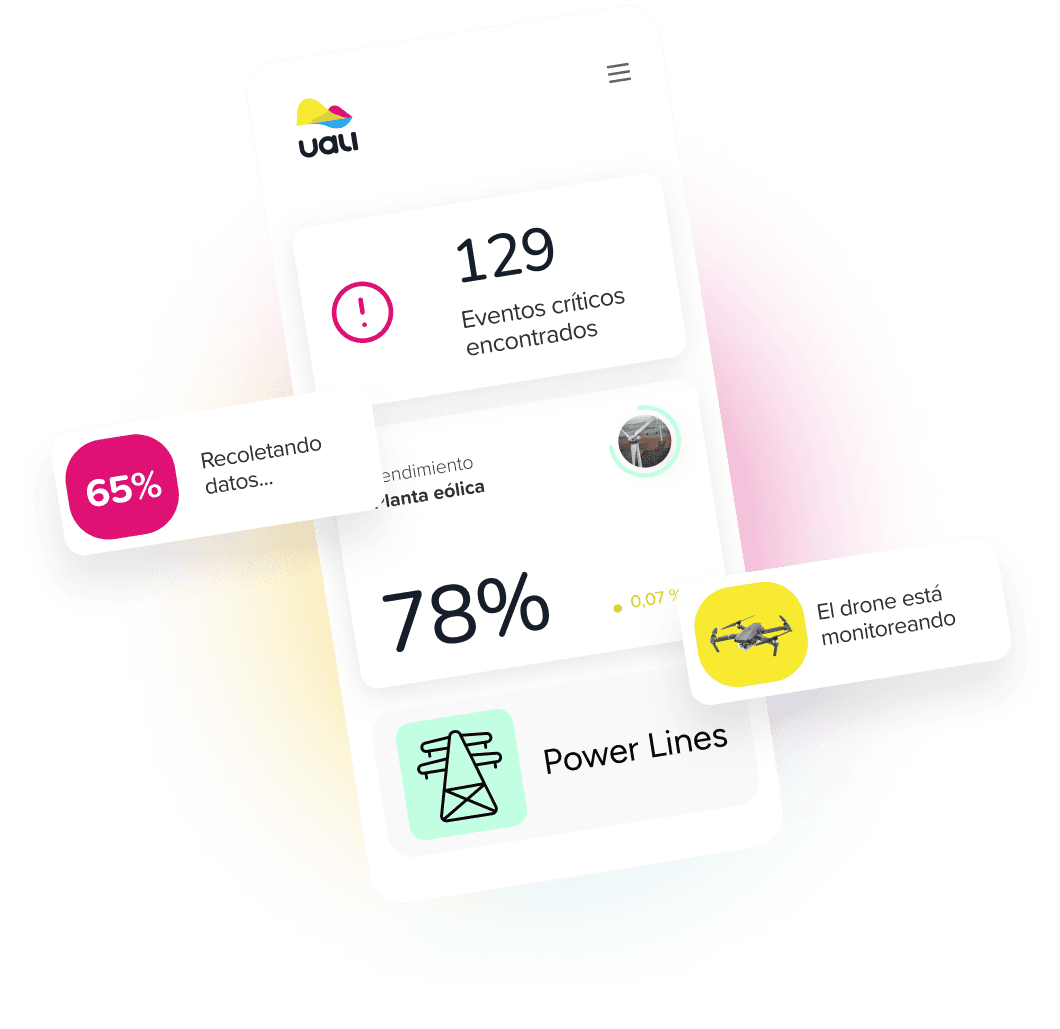 Concise data transformed into valuable information.
The data collected by the devices is stored in a platform that our clients can access to view all the information accurately and in detail.
Featured projects
The need:
Our client needed a real-time gas leak monitoring service to be able to schedule equipment repair routines from a single platform where the information was georeferenced. At the same time, they needed a methane gas leak quantification monitoring service to focus their reduction plans.

The solution:
We deploy our integrated drones with FLIR technology for thermal imaging and gas detection, or with a laser spectrometer. With our solution, they were able to identify even small GHG leaks in equipment; leaks that are not detected with the regular process.
Awards
Some of the recognitions we have received for our work.
Open innovation Telefónica
Castilla y León ESP 2020. Most Innovative Startup
G-20 2022
Finalist with the Innovative Startup Award in Green and Renewable Energies
South Summit Brasil 2022
Most innovative company in the green energy sector. Energy transition finalists
South Summit Bilbao 2022
Most innovative company in the green energy sector
New Energy Challengers
Finalist
Wayra Germany 2022
2022. 10 years innovation journey
El Cronista 2022
Startups to save Argentina
Y-TEC
Testimonials
Those who trusted our services recommend us
"Together with Uali, we are working on the detection of greenhouse gases, which represents a great support for environmental care".
Facundo Rucci

Shell Argentina
"Uali has everything an investor is looking for: a relevant proposal, a solid team and a projection of exponential growth".
Andrés Escribano

Telefónica Tech Spain
"Besides providing excellent service, what I value the most about Uali is their dedication to improving and their great team".
Gerardo Correa

YPF Argentina
Artificial intelligence: the perfect partner to combat climate change
Artificial intelligence is enjoying a moment of splendor, transforming industries and revolutionizing business models. The fight against climate change is no exception. It is at the center of companies seeking to mitigate environmental impacts in pursuit of a more sustainable planet.
Offices
We have offices in strategic locations in Latin America and Europe.
Cornwall
uk

Uali & Looking Beyond Limited, Office 4, Chi An Lorrell, Aerohub Business Park, St Mawgan, Cornwall
If you need more information about how Uali can help your company, please contact our team.